Our Mission: Guiding You to a Better Online Gambling Experience

RunCasinos was developed by gamblers for gamblers. We know what players need, and we always put those needs first. Our mission is to share our expertise in online gambling, with the goal to help players find the right websites and games.
Each player has different needs and preferences. It's impossible to find a general recommendation for an online casino that works for everyone. There are too many websites, and they are different in many ways. Some of them offer the best bonuses, and others have a better game selection. Some gamblers are after bonuses, but others don't want to bother with the terms attached to them. Some want a huge selection of slots, but others don't care about slots; they want live dealer games. Our goal is to help each individual player find the best fit in the world of online casinos.
Our team consists of gamblers, writers, editors, and experts who have worked in the industry. Together, we develop in-depth analysis of online casinos, game developers, and games. We also offer tips on how to win money while gambling in the most responsible manner possible.
This is a safe environment that's free of any sponsored advertising. All our reviews and recommendations are 100% independent.
Quotes: "RunCasinos offers independent reviews of gambling sites, with the goal to help you choose the best ones."
Honesty Is Our Guarantee!

When we came up with the idea to start this website, this was the first question we asked ourselves: Why would gamblers trust us? We're experienced in online gambling; that's for sure. But the main factor that makes RunCasinos reliable is its independence.
All our reviews are completely honest.
We cover various aspects of the websites we review:
Are they licensed?
Are the games good?
What bonuses do you get? Are they worth taking?
Can you quickly get your money when you win?
Is the list of banking options versatile?
Is the user experience enjoyable?
We evaluate all these points to come down to a final recommendation: is the particular website worthy of your time and money?
In our reviews, you will read about the both pros and cons aspects of the online casino, game, or software provider. We are never paid to write in a positive or negative way. We guarantee to share honest, reliable opinions based on a true experience.
This website was started by industry experts:
Gamblers with experience in different games: slots, roulette, poker, baccarat, and anything else you can think of. They test different online casinos, games, and developers. Then, they share unbiased feedback.
Writers, who also like gambling. They work together with the gamblers from our team to develop detailed reviews and recommendations.
Industry experts, who have worked for online casinos and game developers. They know how the industry works from the inside, so our reviews gain a different perspective thanks to their experience.
Editors, who make sure the reviews are perfect before being published.
Quotes: "All our evaluations are 100% unbiased, honest, and reliable! They are based on real user experience."
Meet Our Team
Rebecca Aniston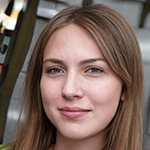 Anne is a gambler with a special interest: slots. She'll try any new slot as long as it looks fun.
Danny Valdes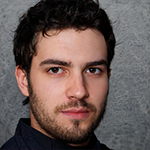 Danny is a professional gambler who discovered online casinos only recently. He's focused on table and live dealer games.
Valeria Michaels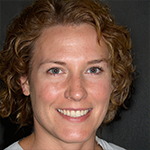 Valeria is a writer and editor with 7 years of experience researching the online gambling industry.
Martin Connor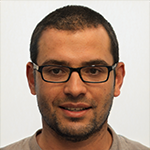 Martin is a software developer, who has worked for 3 casino game developers. He offers valuable insights from inside the industry.
What We Do: Reviewing Gambling Sites and Games to Help You Choose
We test different British gambling sites that accept players from the UK and around the world. Our goal is to independently cover the online gambling industry, so that we can guide players towards a safe playing experience.
In addition to online casinos, we also review games and game developers!
This is what makes our reviews unique: we structure them! We test and evaluate different aspects of gambling sites. All our reviews are structured in a similar way. Our goal was to make them comparable. If you're interested in bonuses, you can read only that section of our articles. However, we recommend you skim through the entire text, so you'll get the whole picture of the way a website works.
Here's how we review online casinos:
We test the sign-up process
The gamblers from our team start by checking the entire website, its offer of games, licensing, and policies. Then, they sign up for a real user profile. We share a user's experience: is the sign-up and the verification process easy? In general, most sites enable a quick registration procedure. But the identity verification part can get prolonged in some cases. We inform you about the details!
We check the welcome bonus offer
Welcome bonuses are the main point of competition for gambling sites. That's good news for players; we get to spend more time trying out the games. Bonus offers are more complex than they seem. The terms and conditions can easily change your first impressions. We inform you if a particular welcome bonus is worth taking.
We also check the loyalty programs, so we can identify the sites that are good for high rollers.
We test the website's user-friendliness
Most gambling sites look alike, but there are massive differences in the user experience. Even when two websites have an identical offer of games, you'll prefer playing on one of them. We check the casino's unique features and overall gambling experience.
We check the game selection
A single provider can be good and versatile, but a casino with hundreds of games by different developers will never get boring. That's why we prefer websites with a variety of game providers in their offer.
We play on mobile, too
A proper mobile gaming experience is crucial! The games have to be fast and beautiful on any device. We test how the sites work on Android and iOS devices. If the casino offers an app, we use it.
We test the payment procedure
Players need a good selection of banking methods, especially if we're talking about an international website. Another important aspect of a good casino is the pending period between a withdrawal request and the release of funds. We always test the deposit and withdrawal procedures to tell you how fast and effective they are.
We check the licencing
Does the website hold a valid licence issued by the UK Gambling Commission or another authority in the industry? Without such a licence, an online casino is not secure.
We make sure the website is safe
We never recommend websites without proper security protocols in place. We play with our own money to ensure that the casino is 100% secure and reliable. In addition, we review the safety policies to make sure that players' information is kept private.
Support
The customer support team makes a real difference in the overall user experience. We always communicate with the support, so we can share if they answer and resolve issues quickly and effectively.
Quotes: "We write structured reviews that cover the site's safety, banking methods, support, game offer, bonuses, and more."
As Seen On | Our Team in Media
Some of the most prominent news and article providers on the web have reported on our activities.
We Inform about Gambling Laws

The online gambling industry is an ever-evolving category. It's legal in the UK and a few other countries around the world, but it's illegal or in the grey area elsewhere. We consistently follow the changes in legislation, and we inform you about any important developments.
Why should players bother with laws? They must know if gambling is legal in their location. If it's not, can they access foreign websites without any consequences? Tax reporting is another important point that we cover in our articles.
Legislation is also important for the websites you access. Are they allowed to operate and accept players from your country? Can you use all banking methods without any issues? Make sure to get informed before gambling online!
Quotes: "Get informed about gambling legislation before choosing an online casino!"
RunCasinos Supports Responsible Gambling
Although we love online casinos and gambling games, we're completely aware of the fact that they are addictive. We are not trying to trigger any addictive behavior with our recommendations. We always offer tips on how to deal with problem gambling, as well as links to support services. Our recommendations include budget planning and conscious depositing. When gambling online, it's important to set a limit and stay there, no matter how quickly you lose the money after depositing it.
If you notice any problem gambling behavior, we encourage you to take action ASAP. You can exclude yourself from online casinos, or get help from support services.
Feel free to drop us a message with any questions or requests!
Quotes: "We support responsible gambling and encourage players to seek support whenever they notice problem gambling behavior."